Membership
Who we are
The Toronto Ornithological Club was formed in 1934, and registered as a non-profit Ontario organization in 1987. It is a club for serious birders and its aims are to
monitor the wild bird populations of the region and maintain a comprehensive database of these populations;
educate the public about wild birds and their habitats through meetings, outings and by collecting and disseminating educational and research material on ornithology
organize or participate in projects designed to protect and preserve important habitats for birds;
facilitate cooperation in ornithological studies;
establish liaison between members and visiting naturalists.
Our definition of a "serious birder" is someone who is or has been actively involved in observing and identifying birds, other than casual observations obtained from watching a feeder. We have birders of all ranges of ability.
Membership has been growing over the years since 1934.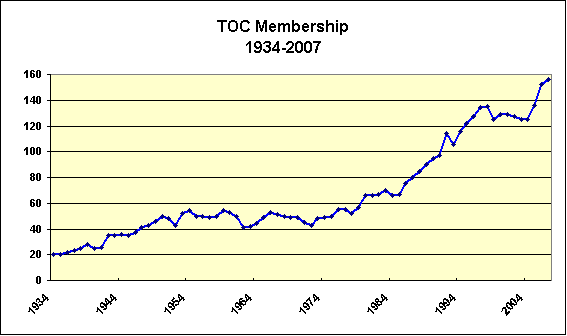 Joining the club
Send an email to the Membership Councillor who will get in touch with you.
What happens next
You attend a minimum of three meetings excluding field outings, not necessarily consecutive. Then an active member can propose you for membership.